A Michigan man has been sentenced to 16 years in prison over plot to kidnap the Governor of Michigan, Gretchen Whitmer.
The man,  Adam Fox, 39, of Wyoming, Michigan, was also convicted  for  conspiracy to use weapons of mass destruction against persons or property to enable him carry out the planned kidnapping.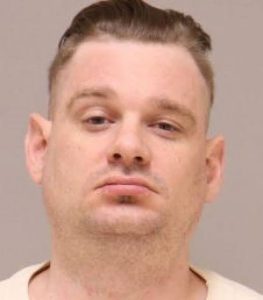 Adam Fox
His sentencing came yesterday, Tuesday, and is also followed by five years of supervised release.
"This is incredibly serious activity and there's no doubt about that in my mind," Judge Robert J. Jonker of the Federal District Court for Western Michigan said as he handed down the sentence at the courthouse in downtown Grand Rapids.
But he said a life sentence was not necessary for Mr. Fox, who had no prior criminal record.
Adam Fox and his co-conspirator; Barry Croft Jr., 47, of Bear, Delaware, were earlier convicted by a federal jury in August 2022 during an 11-day retrial.
According to court documents and evidence presented at trial, Fox and Croft intended to kidnap Governor Gretchen Whitmer from her vacation cottage near Elk Rapids, Michigan, and use the destructive devices to facilitate their plot by harming and hindering the governor's security detail and any responding law enforcement officers.
The Daily Crucible learnt the convicts specifically explored placing a bomb under an interstate overpass near a pedestrian boardwalk.
Croft was also convicted of possessing an improvised explosive device, which was a commercial firework refashioned with shrapnel to serve as a hand-grenade. A jury in an earlier trial was unable to reach a verdict.
"Mr. Fox, and his confederate Mr. Croft, were convicted by a jury of masterminding a plot to kidnap the Governor of Michigan and to use weapons of mass destruction against responding law enforcement," said Assistant Attorney General Matthew G. Olsen of the Justice Department's National Security Division.
"Today's(yesterday) sentence reflects the Department of Justice's unwavering commitment to protecting our elected officials, law enforcement officers, and dedicated public servants from criminal threats and violence — and to holding the perpetrators of such acts fully accountable under the law.
"Today, Mr. Fox learned his fate. For his role in the plot to kidnap the Governor and trigger further violence, he will serve a long term in prison," said Former U.S. Attorney Andrew Birge for the Western District of Michigan, appointed to oversee the trial.
"Responding to domestic terrorism has been a priority for the Department of Justice since its founding. Rest assured: we will spare no effort to disrupt plots like these and hold those responsible accountable to the law."
Fox is the third to be sentenced of four conspirators convicted in the plot. Croft is scheduled to be sentenced tomorrow.
Co-defendant Ty Garbin, 27, of Hartland, Michigan, had pleaded guilty in January 2021 and initially received a sentence of 75 months, or over six years, in prison.
The district court later reduced it to a term of 30 months, or two and a half years in prison, after fully considering his cooperation at both trials.
Also, Kaleb Franks, 28, of Waterford, Michigan, received a term of four years in prison after pleading guilty and testifying at both trials while co-defendants Daniel Harris and Brandon Caserta were acquitted at the first trial in April 2022.
Reacting to the Fox's criminal matter,  Ms. Whitmer, who was elected to a second term last month, said after the trial that the convictions showed "that violence and threats have no place in our politics and those who seek to divide us will be held accountable."
According to new york times, the Governor's spokesman did not immediately respond to a request for comment on Tuesday. The state's attorney general, Dana Nessel, a Democrat, said in a statement that "Adam Fox's actions undermined the security of every Michigan resident" and that his "sentencing sends a clear message that domestic terrorism will not be tolerated."
During the two trials earlier this year, prosecutors repeatedly brought forward recordings and online posts in which the defendant, Adam Fox, called Gov. Gretchen Whitmer a "tyrant," railed against her  2020 Covid-19 pandemic restrictions and mused about a second American revolution, prompting Prosecutors to reckon him as a threat to the governor's safety and to democracy itself.
Federal prosecutors said Mr. Fox, who lived in the basement of a vacuum shop where he had worked, was a leader of the sprawling plot to take Ms. Whitmer from her vacation home in northern Michigan in 2020. Mr. Fox, an adherent of the so-called Boogaloo movement, which seeks to overthrow the American government, attended training sessions with heavy weaponry and went on scouting missions to that home in the months before his arrest.
"The conspirators might easily have killed the governor in a botched kidnapping, killed unsuspecting law enforcement during a traffic stop or other unexpected encounter, or blown up innocent bystanders with a negligently constructed bomb," federal prosecutors said in a sentencing memo.
At trial, Mr. Fox's lawyer, Christopher Gibbons, described his client as an unimpressive dupe who talked a big game but had no real chance of pulling off an attack. Mr. Gibbons said undercover F.B.I. agents preyed on Mr. Fox, pretending to be his friend and luring him into a plot he was incapable of planning himself. In arguing for a lesser sentence, Mr. Gibbons wrote that prosecutors used "exaggerated language to create the false narrative of a terrifying paramilitary leader."
"Adam Fox was an unemployed vacuum repairman who was venting his frustrations on social media but abiding by the laws of the State of Michigan," Mr. Gibbons wrote in a sentencing memo. He indicated that his client would appeal his conviction."