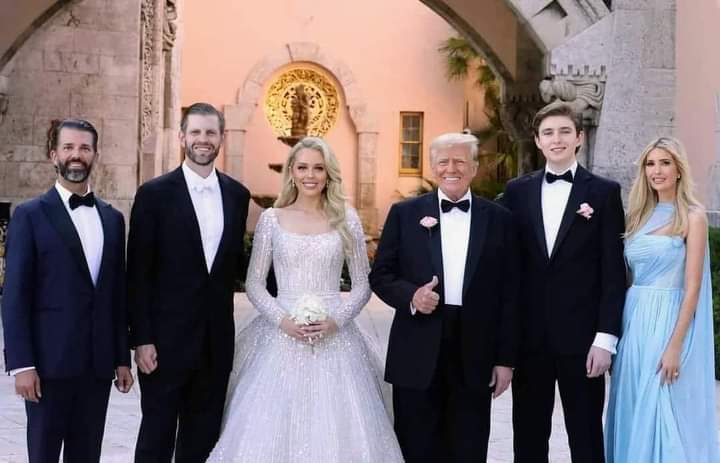 |
The Daily Crucible
| Sunday, July 13, 2022
Donald Trump's fourth child, Tiffany Trump, has married businessman, a Nigerian-Lebanese, Michael Boulos.
The marriage was solemnized on Saturday, November 12.
Trump, 29, and Boulos, 25, met while vacationing in Mykonos, Greece, in the summer of 2018. Boulos is the heir to a multi-billion dollar conglomerate SCOA PLC, which runs several companies all over West Africa.
The Georgetown Law grad and the Nigeria native made their first public appearance at New York Fashion Week in September 2018 and she reportedly introduced him to her family at Thanksgiving two months later.
The former Vogue intern took her relationship public with the Regents University alum in January 2019. She shared a picture of the couple standing in front of a Christmas tree at the White House at the time.
Credit: Anthony Ogbo Facebook page